All horses of any breed or discipline are welcome to board with us.
Horses are handled daily
Turned out in large mixed group pastures
24 acres of carefully managed rotational grazing
Individual paddocks available for recovery or individual turnout
Year round access to shelters in each pasture
Automatic and heated waterers for constant fresh water
Access to stalls depending on the weather and need
Stalls are deeply bedded with shavings and straw
Our pastures are set up to promote movement, aiding in fitness.
Farrier is available every 6 weeks
Holding for vet and farrier
Hooves picked daily
Riding arena coming Fall 2023 
Flyspray, blanketing (owner supplied), basic wound care
Diet balanced with tested hay for best nutrition
Unlimited hay
Small meal feeding 3 times a day
Triple Crown and Hygain Feed included
Supplements not included, but fed out as needed
Limited boarding spots available in a quiet family style setting
$650 / Month
Pregnant Mare Boarding & Foaling out services
Regular board plus foal watch, vaccination administration, and medical care
Foal starter feed included
Daily handling of the foal
Dry, no foal at side: $650 / Month
Wet, foal at side: $800 / Month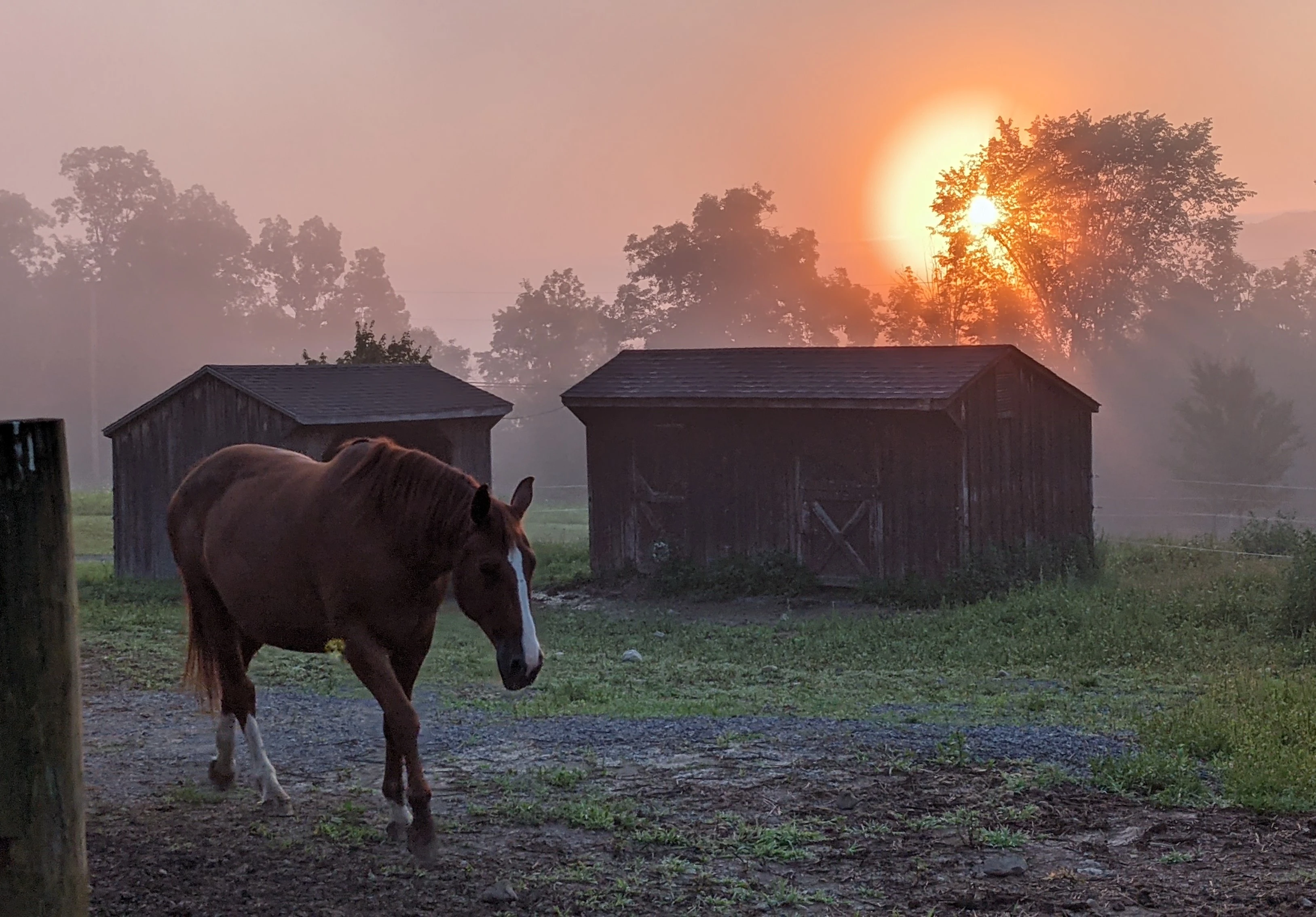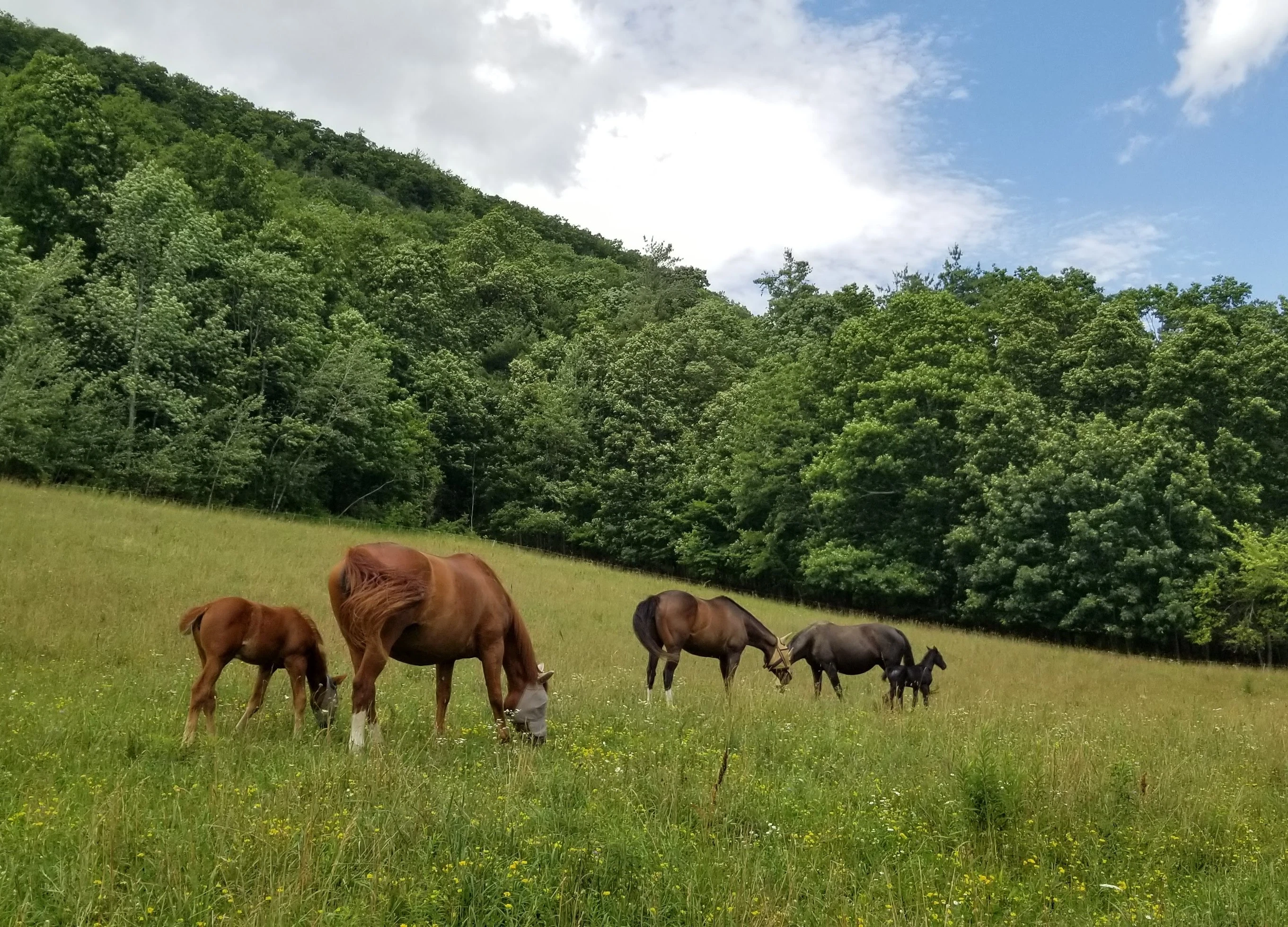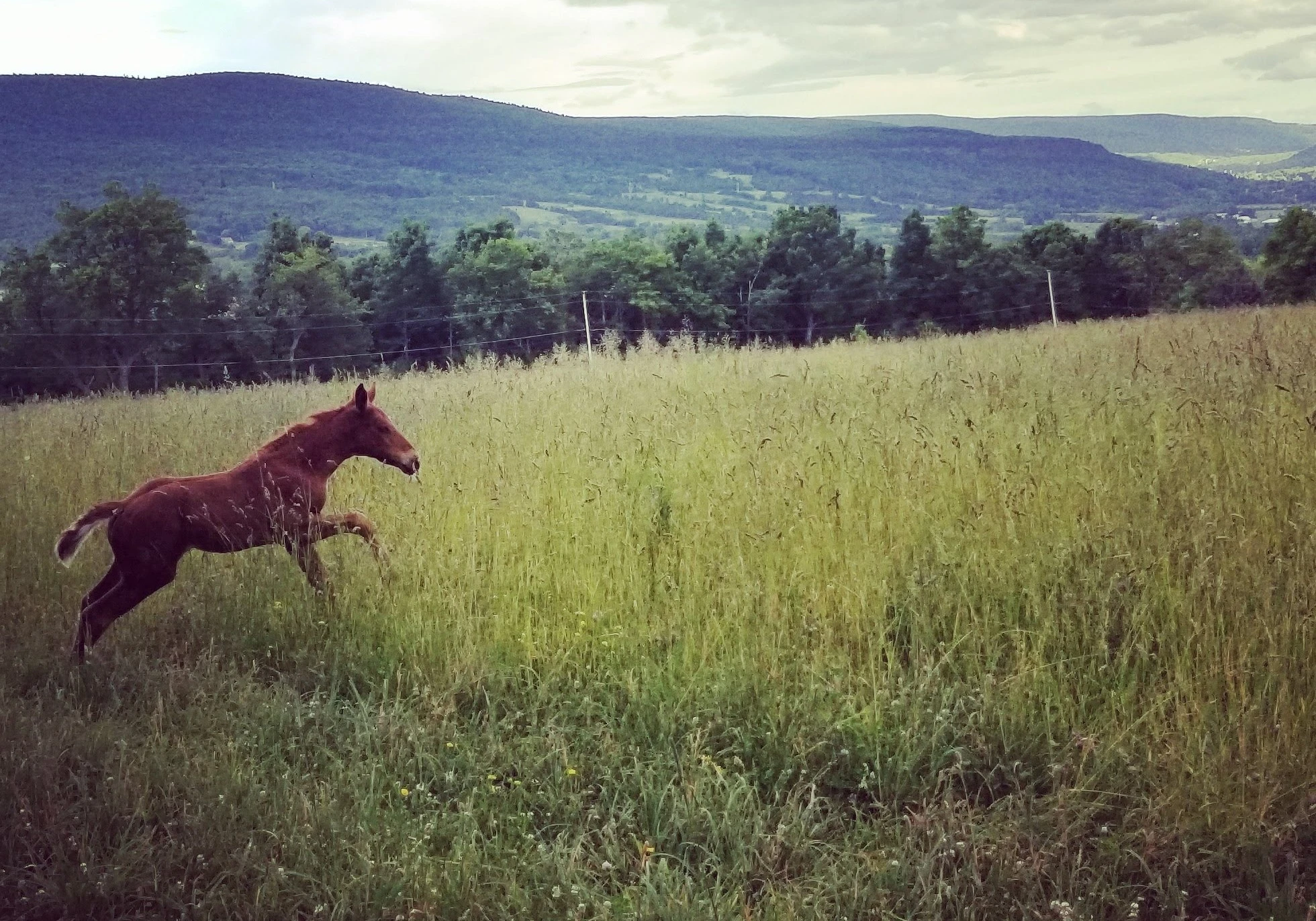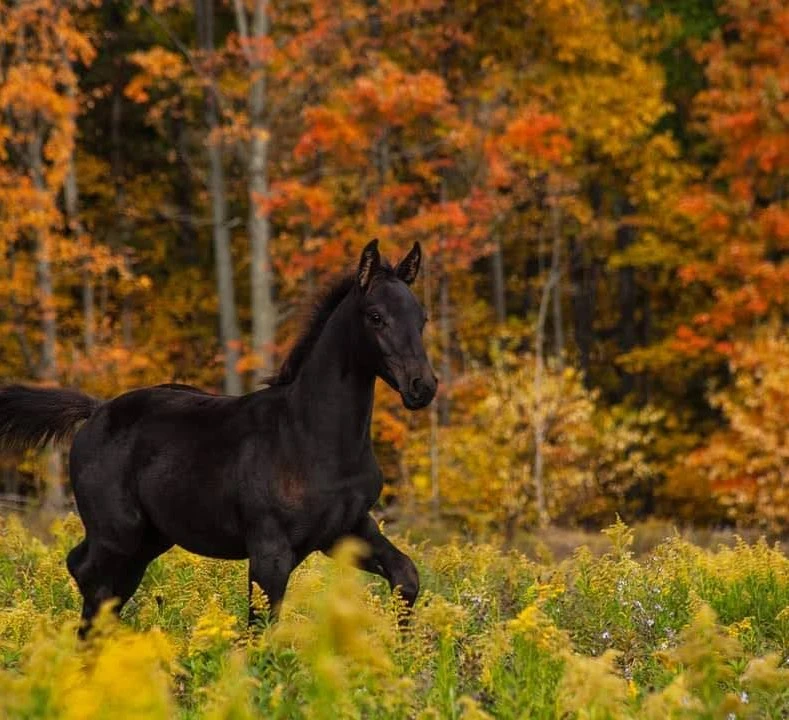 Young Horse Training Boarding
Young horses both purchased through our breeding program or ones you already own are welcome to board with us. Young horses are handled daily. We work with our veterinarian to provide a supervised health and deworming schedule. We work with our wonderful farrier for trims every 4-6 weeks to create a correct and balanced hoof and limbs. Young horses boarded with us are turned out in large pastures or a paradise track. This allows foals continual movement, aiding bone growth and muscle fitness. Year round, young horses have access to shelters and stabling during bad weather.
All young horses are handled frequently. Our goal is to have young horses ready for a training program or competition. In doing so our foals will have training in the following:
Haltering and leading
Responding to pressure
Desensitization
Standing Tied/ Cross Tying
Standing for the vet and farrier
Bathing, clipping, vacuuming
Loading and trailering
Leg wrapping
Tacking (when appropriate)
Ground driving (when appropriate)
Young horses are welcome to stay with us until they are ready to start under saddle. When ready, we have access to a wonderful group of trainers to help you reach your goals. 
$550/ month
All horses of any breed or discipline are welcome to board with us.
Horses are handled daily
Turned out in large mixed group pastures
24 acres of carefully managed rotational grazing
Individual paddocks available for recovery or individual turnout
Year round access to shelters in each pasture
Automatic and heated waterers for constant fresh water
Access to stalls depending on the weather and need
Stalls are deeply bedded with shavings and straw
Our pastures are set up to promote movement, aiding in fitness.
Farrier is available every 6 weeks
Hooves picked daily
Flyspray, blanketing (owner supplied), basic wound care
Diet balanced with tested hay for best nutrition
Unlimited hay
Small meal feeding 3 times a day
Triple Crown and Hygain Feed included
Supplements not included, but fed out as needed
Limited boarding spots available in a quiet family style setting
$600 / Month